Benefits that
WATER TREATMENT SOLUTIONS

Plastic Components Offer
Applications:
Non Metallic
Settling Tank
Rectangular Clarifies
Non Metallic Components
Water Reclamation
Advantages:
Cost Savings
Self Lubricating
Weight Reduction
OEM Replacement Parts
We're diversified, so you don't have to be.
Our MultiFab Technology combines the capabilities of Fabrication, Machining, Injection Molding, and PolyUrethane Casting under one roof, enabling us to manufacture any component using the necessary plastic for the application. This results in shorter lead times, one stop sourcing, and more adaptable engineering solutions.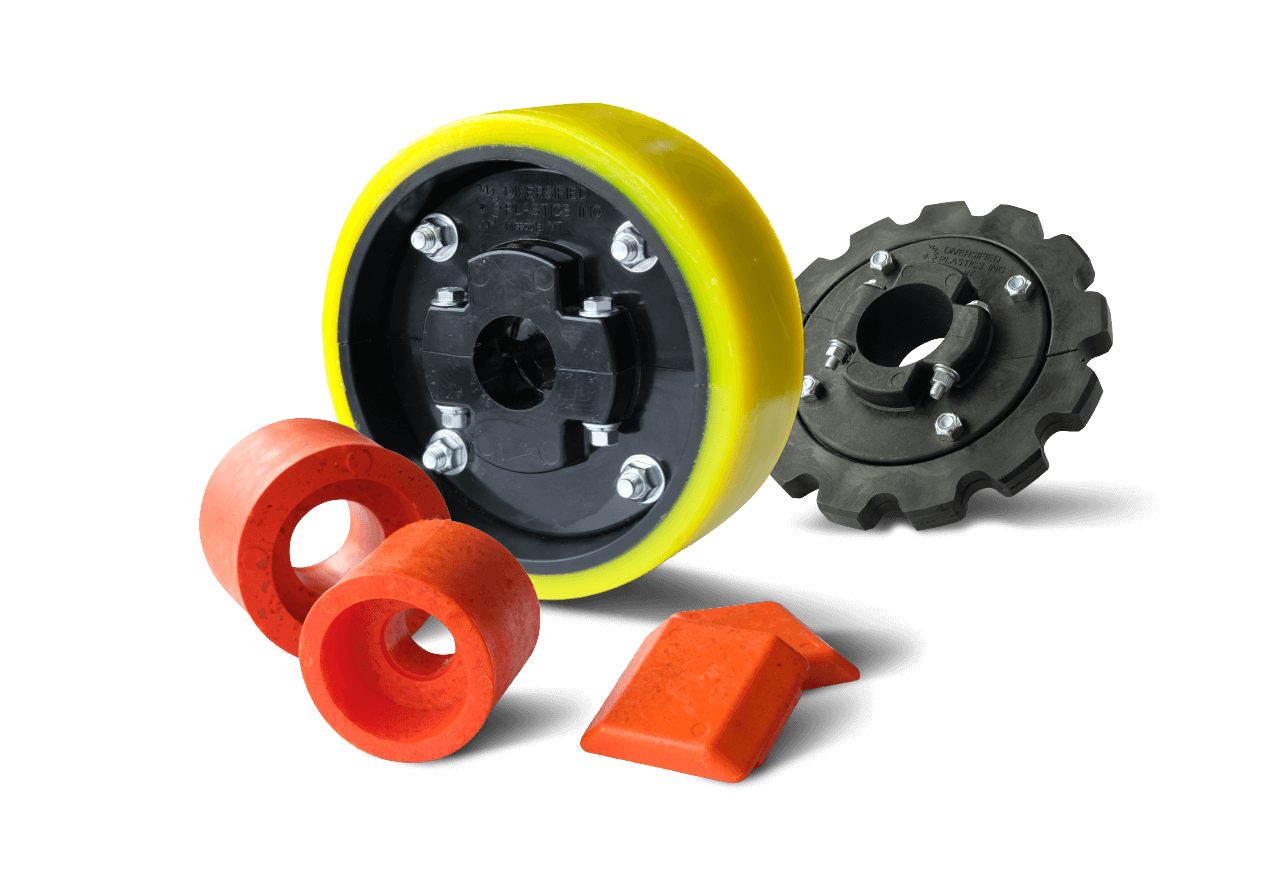 Noncorrosive
Self-lubricating
Low friction
FDA/USDA approved
Cost effective
Abrasion resistant
Durable
The Project: The Deer Island treatment plant, operated by the Massachusetts Water Resources Authority, is the public wastewater treatment facility for the city of Boston. The plant was undergoing an extensive refurbishment, replacing all of its chain and sprockets. Diversified Plastics, pre-qualified by...
DPI Life
Diversified Plastics, Inc. Expanding Missoula, Montana Manufacturing Facility
Missoula, MT – Diversified Plastics, Inc. is expanding its current...
Read More
News
View All
Diversified Plastics, Inc. Receives 2022 Montana Manufacturer of the Year Award 
Pictured left to right: Logan Reid (son), Wendy Reid (wife), Brad Reid (President/Owner of DPI), Montana Governor Greg Gianforte with his wife, Susan, Todd O'Hair (President and CEO of the Montana Department of Commerce); and Scott Sehnert (Board Chair, MMA) Missoula, MT – Diversified Plastics, Inc. is...
Read More
Diversified Plastics, Inc. President and Owner To Be Keynote Speaker at Missoula Manufacturing Day  
Missoula, MT – Diversified Plastics, Inc. President and Owner, Brad Reid, will be the Keynote Speaker at the 2022 Missoula Manufacturing Day. The Missoula Manufacturing Day highlights the career potential and advancement in manufacturing for high school students and those interested in the impact of...
Read More
Need Support?
When you know what you are looking for or want to start with an idea, we are ready to help. Please reach out and we will start you on your path to plastic solution success!
Give Us A Call
1-800-321-0084
Outside the United States
+1 406-543-6653