}

Diversified Plastics is an industry leader when it comes to its industrial plastic molding, machining, thermoforming, and cast urethane operations. With all capabilities located under one roof, DPI offers unprecedented value to customers across a wide range of industries. At Diversified, our broad spectrum of capabilities has been strategically invested in and designed to match all aspects of customers' needs. Cost savings is proven through our ability to be a single-source vendor, regardless of the application, material, or volume required.
---
INJECTION MOLDED UHMW
Being one of the few manufacturers that offers molded UHMW polyethylene capabilities is just one of the ways we exceed our customer's expectations. When compared to machining, molded UHMW is more cost-effective in producing custom and precision parts. As an engineered, high-strength plastic component, molded UHMW-PE is also lighter weight, longer wearing, and lower friction than metal parts; thus, it is proven to keep operations running smoothly while minimizing maintenance and downtime.
INJECTION MOLDING
Injection molding and overmolding is an extremely flexible process that dramatically reduces waste and cost when creating parts especially in mid- to high-volume runs. Large or small, complicated or simple, Diversified Plastics can deliver the molded plastic components you need, on time and on budget. Our process begins at ground zero with in-house design and fabrication of custom tooling and molds, including low-cost aluminum mold inserts. Once we've created the molds and completed a test run, we begin full-line production using a variety of materials.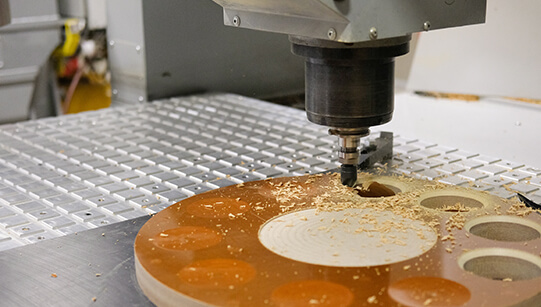 MACHINING
Machining out of solid engineered plastic stock is the ideal way to create parts for applications that require tight tolerances and uniform finish in low- to mid-quantity runs. Inside our 25,000-square-foot facility, you'll find CNC mills, lathes, and routers, along with precise cutting, drilling, welding, bending, and forming equipment. Using our state-of-the-art, computer aided equipment, we machine plastic components to your specifications.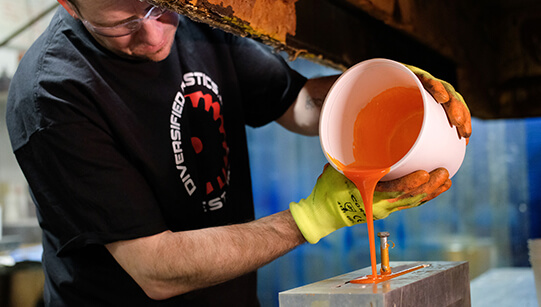 CAST URETHANE
Pouring liquid urethane into molds and allowing it to cure is a proven method for creating parts in a multitude of shapes, sizes and durometers. Creating urethane components and sheets is entirely different from working with traditional plastics, and Diversified Plastics team members use proprietary processes and protocols to maximize the versatility and varying hardness of urethane. Our urethane parts will meet your specifications not only for shape and size, but also for hardness. In fact, we can cast urethane components in durometers from 40A to 75D.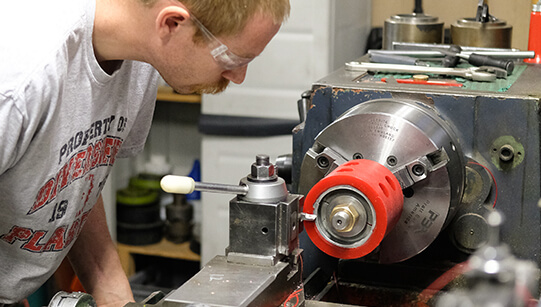 CUSTOM FABRICATION
Diversified Plastics has the engineering skills and equipment to employ a variety of custom fabrication and processes for a variety of materials, from plastics to metals. This enables us to tackle projects that integrate disparate materials and take on complex forms. We can handle single plastic component assemblies as well as hundreds of units. We offer a complete range of service from plastic welding to vacuum forming to parts assembly. Our experienced plastic fabricators are cross-trained on all processes and work in the most advanced software interfaces for 3-D fabrication. We employ a variety of advanced equipment and processes in custom fabricating. We have a vacuum forming machine up to 3'x4', large ovens up to 5'x12' for heat forming, and sheet bending equipment up to 10' long. We also have hot air hand welders, extrusion welders, and hot plate sheet butt welders, and are able to do overlap shiplap welding and spin welding.
Need Support?
When you know what you are looking for or want to start with an idea, we are ready to help. Please reach out and we will start you on your path to plastic solution success!
Give Us A Call
1-800-321-0084
Outside the United States
+1 406-543-6653