Diversified Plastics, Inc. is a custom plastics fabrication and engineering company and family business founded by Rod Reid in Missoula, Montana. The company began in Rod's garage in 1976 as a supplier of engineered plastic wear strips for lumber and pulp mills in the surrounding Missoula area. From those humble beginnings, Diversified Plastics has grown to become a North American leader in plastics engineering and fabrication.
Today, Diversified Plastics is led by Rod's son, Brad Reid, a mechanical engineer, and an experienced team of manufacturing professionals. More than 60 employees offer comprehensive services to our customers from urethane casting, thermoforming, machining and injection molding to design, engineering, and tool and die services. We deliver tens of thousands of parts a year, domestically and abroad, for use in a wide range of industries.
At its heart, Diversified Plastics is still much the same as the one founded in Rod's garage Five Decades ago. Our people are as friendly and helpful as they are knowledgeable and we stand behind the products we manufacture. We are innovative in our processes and we believe the only way to excel is to continuously improve. We work collaboratively with our clients to solve their challenges and improve their efficiency.
When you choose Diversified Plastics, whether it's for a single part, a small run, or a multi-year contract, you'll get the same attention to detail, the same problem-solving approach, and the same quality solution we've provided since we were working out of Rod's garage in 1976. That's the Diversified Plastics promise. Always has been. Always will be.
Our Expertise
At Diversified Plastics, we work closely with clients in a wide range of industries, use a variety of polymers, and employ comprehensive fabrication processes, drafting, and testing services. What sets Diversified Plastics apart is how we use our capabilities, including our creative engineering and diversified manufacturing, to solve our customer's unique challenges.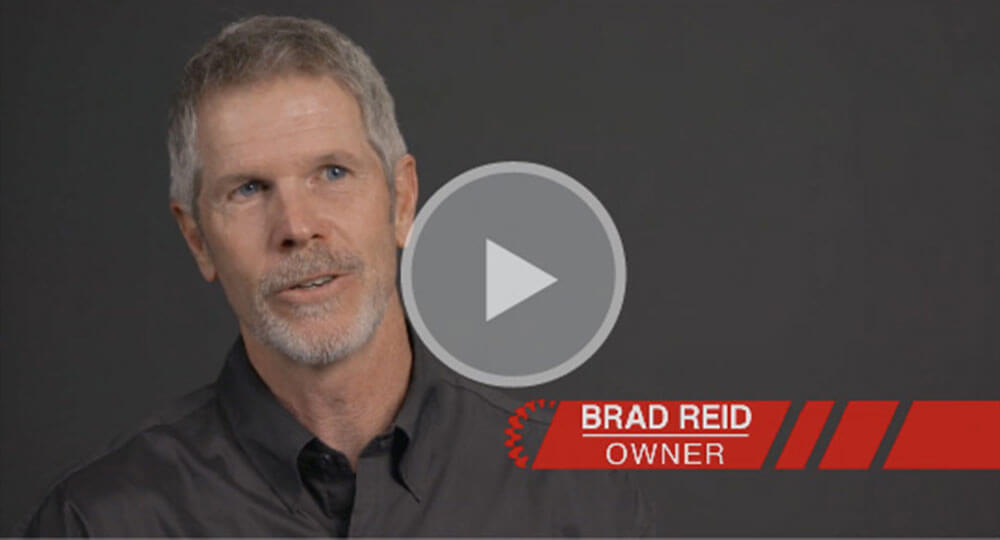 We are Innovative.
Our MultiFab Technology combines the capabilities of Fabrication, Machining, Injection Molding, and PolyUrethane Casting under one roof, enabling us to manufacture any component using the necessary plastic for the application.
This results in shorter lead times, one stop sourcing, and more adaptable engineering solutions. We have developed a unique way of injection molding UHMW Virgin and Regrind materials that sets us apart worldwide.
We are Committed.
Since 1976 we have developed and perfected comprehensive project management protocols and Lean Production processes, to meet our customers' tight schedules.
We are Experts.
Our expertise has served dozens of industries and delivered thousands upon thousands of parts, from tight-tolerance sprockets for international leaders in industrial wastewater treatment to cool tap handles for a local Montana brewery.
Our range of capabilities and depth of experience enables us to overcome production issues other companies simply can't do. We are able to choose the right process and material, and even combine a variety of processes and materials, to suit the specification or challenge at hand.
We see ourselves not as a manufacturer, but as a plastic component innovator that continually looks for ways to improve the life of a product and reduce procurement and maintenance costs.
We are Global
Our commitment to high quality parts and superior plastics engineering capability is appreciated not just in the US, but in over 15 countries around the world. We are proud to provide our superior materials with our precision manufacturing process to many industries worldwide including industrial water treatment and mining. Many of our products find themselves becoming the standard component used for effective maintenance and repair.
Having an appreciation for the different plastic component needs in every country along with the knowledge of each industry helps our customers be confident that they will get the best plastic components, products and service.
Supporting our Community
DPI believes in the power of community. We support our community of employees, customers, and distributors all around the world. But, here, in our hometown of Missoula, Montana, we support very special organizations that help those in need. Here are a few that we have supported recently:
The Missoula Food Bank and Community Center
Watson Children's Shelter
We feel strongly that our strength and success is built on this strong community and we are honored to help this community through our giving.
Green Commitment
We understand the impact the plastics industry has on the environment — petroleum use, shipping costs, the energy to fabricate, nonorganic waste and more. Over the past several years, we've made a commitment to reduce the impacts of custom plastics fabrication and engineering. Partly because it's the right thing to do for the planet, but also because it makes economic sense. Our commitment to a green approach reduces our costs and enables us to deliver incredible value to our clients.
Our commitment begins with in-house recycling. Each year, we divert nearly a quarter million pounds of post-industrial bulk scrap plastics as well as some post-consumer scrap plastic from landfills. All of the thermoplastic materials leftover from setup parts, end cuts, purges, and non-conforming parts are collected and ground up in-house or sent out for high-volume grinding, then returned for 100 percent reuse.
Whenever possible, we purchase recycled resins and sheets from our suppliers. Even then, when using these reclaimed materials, all resins, sheet stock, and components are tracked and traced to the materials regrind lot numbers. If any issue ever arises with these materials, or with our virgin materials, all ISO procedures are followed, traceable, and reliable.
Our MultiFab processes produces less material waste, and we further combine processes and materials to suit the specification or challenge at hand, while efficiently using materials.
We continually assess our operations and research opportunities to reduce energy use and our carbon footprint through LED lighting, energy efficient machinery, and consolidated shipping.
At Diversified Plastics we see ourselves not as a manufacturer, but as a plastics engineer and innovator that continually improves the life of a product, all while reducing procurement and maintenance costs. We strive to do all of this to not only improve our client's work today but to better our environment for tomorrow.
Need Support?
When you know what you are looking for or want to start with an idea, we are ready to help. Please reach out and we will start you on your path to plastic solution success!
Give Us A Call
1-800-321-0084
Outside the United States
+1 406-543-6653