}
Common Injection Molding Expectations
Common Injection Molding Expectations
Interactive Model of Common Plastic Injection Expectations
Plastic injection molding is well regarded for being a highly efficient and rapid production process. Utilizing our long-term relationships with many material suppliers we are able to offer nearly limitless options for materials. This access to materials allows product to be flexible or rigid, soft or hard, rough or smooth, and more. Complex geometries can be injection molded that would otherwise require labor intensive machining techniques or simply cost too much to produce. There are several common characteristics that this interactive model demonstrates and you will now be able to identify injection molded characteristics all around you. While this is not a complete list of all possible characteristics, it will help show and explain those most common to the injection molding industry.
---
To begin select a characteristic above, and then view the 3D model examples below:
Flash is a thin portion of excess material on an injection molded product. Flash can occur when a cavity is filled with excess plastic or if the tooling requires maintenance. Light flash can just be an aesthetic issue, but excessive flash is easily trimmed. If present, our process technicians are trained to identify and remove flash.
A pin witness is a depression left on the product by the ejector pins that push the product out of the tool. These are also known as ejector pin marks. Our in house tool-designers and tool-makers have many options if these features are undesirable.
Flowlines are a visual representation of the plastic flow path in the cavity of the tool. They can occur due to the speed in which plastic enters the mold. Flowlines are primarily cosmetic in nature and can be minimized by our experienced process technicians or eliminated with proper tool/part design.
Sink refers to an area of a molded product that appears to be sunken. Sink commonly occurs in products with non-standard thicknesses or variable wall thickness. Sink can be visually unpleasing and sometimes problematic for use. It is typically resolved with proper part design or adjustments of machine parameters.
Knit lines or weld lines are hair-like lines that appear on the surface of a part where material has converged while filling the cavity of the mold. Similar to flash, knit lines may be only an aesthetic issue or problematic in extreme cases. The location can be identified and relocated by adjusting the gate location or often reduced by adjusting machine parameters.
Warp is a conflict of internal stress in a product when a cooling differential is present. In areas where a product is intended to be straight, it may have a curve instead. If excessive and causing product functionality issues, warp is usually corrected with temperature or timing adjustments during molding.
Parting lines are a thin protrusion of plastic on the product. Parting lines are most commonly located where the injection mold tooling halves meet to form the product cavity. Usually a minimal concern other than being visually displeasing, parting lines can be reduced with proper mold design and/or machine parameter adjustments.
The sprue is the orifice that plastic material flows through while being injected into the mold. In the event that the sprue fills the cavity directly, the sprue is later trimmed, leaving a circular witness on the product. Often our experienced technicians will remove this feature leaving a clean machined surface. Alternatively, the location can be chosen in a manner that would be hidden from plain sight.
A gate mark appears as a rectangular witness on the product at the parting line. This witness is the remnants of the gate that has been trimmed from the product. Rarely a functional concern, gate/sub-gate marks are placed in a location that will properly fill the cavity. If that location is undesirable on the finished product, a different location may be used.
A sub-gate mark appears as an oval witness on the product below the parting line. Rarely a functional concern, gate/sub-gate marks are placed in a location that will properly fill the cavity. If that location is undesirable on the finished product, a different location may be used.
Gate blush is recognizable by a cloudy or hazy appearance surrounding the gate mark. A high material shear rate is commonly the culprit and gate blush is cosmetic in nature. This can be minimized or eliminated with proper tool/part design and machine parameter adjustments..
Gas burn marks appear as discolorations on the product, usually black or rust-colored. Gas burn is a feature in product areas that have been subjected to high pressure causing the gas to superheat and combust. These locations are often easily identified and the tooling can be vented to correct the issue. If present, our process technicians are trained to identify gas burns and take necessary action.
Most commonly found in relatively thick cross sections, these features are typically sub-surface. A void can be present as a result of the product trapping gas in the cavity and appear as air bubbles. These features are eliminated with proper part design or allowed if the product function is uncompromised.
Using your mouse (or fingers if on a mobile device), you can rotate the part to reveal each defect and zoom in for a close-up visual image and description of each characteristic.
One Moment the Model is Loading...
Diversified Manufacturing
Diversified Plastics continually innovates and looks for ways to improve the life of a product and reduce procurement and maintenance costs. We help you choose the best process to maximize your investment.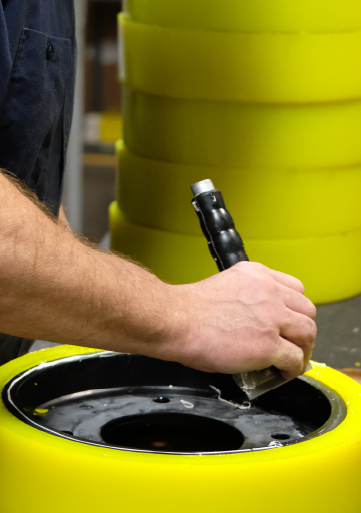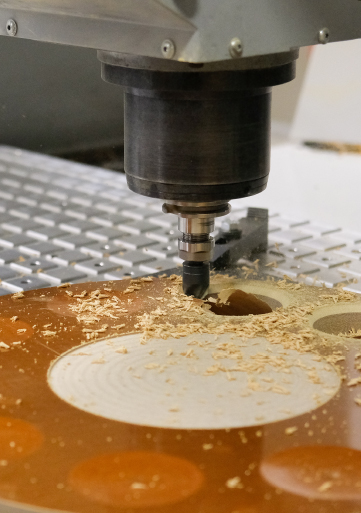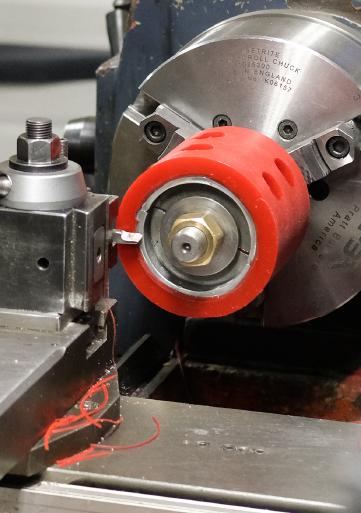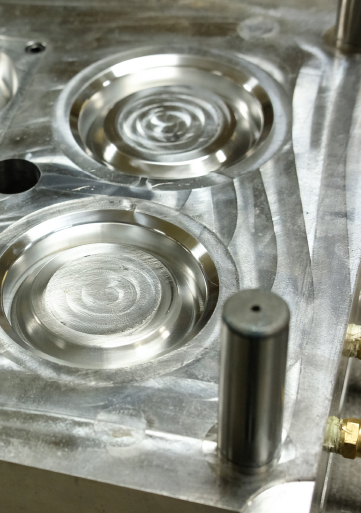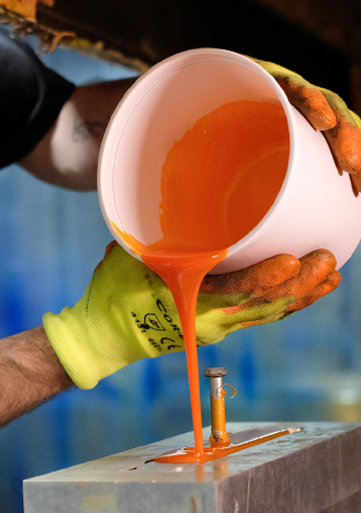 Need Support?
When you know what you are looking for or want to start with an idea, we are ready to help. Please reach out and we will start you on your path to plastic solution success!
Give Us A Call
1-800-321-0084
Outside the United States
+1 406-543-6653